YOUR CHANCE TO WIN 1 of 12 "Salt-Attack" kits valued at $99.90 each!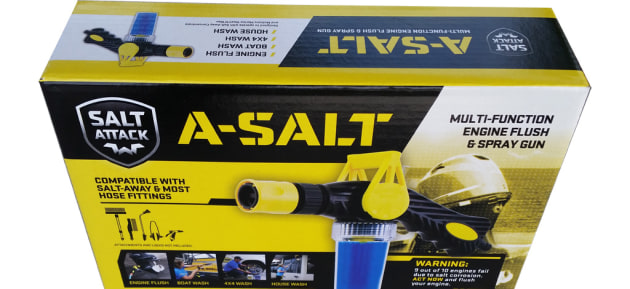 We have partnered with Salt Attack to offer 12
"Salt-Attack" kits worth $99.90 each.
The all new 'Salt-Attack Salt Remover' contains the latest blend of bio-based surfactants, chelating agents and corrosion inhibitors making it super effective at removing and neutralizing salt deposits and protecting against future exposure to salt. salt. It is highly concentrated, 100% safe on all surfaces, non-toxic and biodegradable unlike anything available on the market.
Whether it's your boat, your vehicle, your fishing/diving equipment, your home or even your work gear, you deserve quality products that are reliable, easy to use and cost effective. Salt-Attack knows that to protect your hard-earned equipment, you need the best products.
More info here: www.salt-attack.com
Simply enter via the link below to enter the draw to WIN!
Courtesy of

Terms and conditions: This contest is open to Australian residents with a mailing address. All entrants must provide their contact information and answer the question via the entry link provided. Your information will only be used by the promoter Yaffa Media. All participants will be subscribed to the Fishing World eNewsletter – you can unsubscribe at any time. Current eNewsletter subscribers can also sign up by completing the sign up form. Yaffa Media Privacy Policy. Contest ends at 11:59 p.m. on 5/31/22. Winners will be drawn and notified the week beginning 6/1/22.